Toro GT2200 50" Deck 25HP Kohler 14AQ94RP848 Riding Garden Tractor 2012
Features
Specifications
Reviews
Shipping
Premium KOHLER Courage Engines- Kohler engines are manufactured to withstand the rigors of commercial use, so you can be confident that the quality and durability of your Kohler Courage engine will help you tackle almost any job in your backyard! Twin-cylinder Kohler Courage Engines, featured on our LX468 and GT2200 tractors, have high horsepower and greater displacement for easier starts, reduced noise and less vibration. Plus, twin-cylinder engines burn cleaner and have increased fuel efficiency if maintained properly.
Heavy Duty Transmission- Durable hydrostatic transmission with an easy to use foot pedal control allow you to easily vary your mowing speed.
KeyChoice System- Toro's KeyChoice reverse operation system improves safety during operation in reverse, without diminishing performance.
Toro Comfort Features- Toro tractors come with a 13" (33 cm) soft touch steering wheel, step through design, rubber foot rests and side handles so you can easily get on the mower.
Cast Iron Front Axle- Provides extended life and durability.
18" (45.7 cm) Turning Radius- The Toro GT2200 garden tractors have a 18" (45.7 cm) turning radius for exceptional maneuverability.
Bumper- All Toro GT2200 garden tractors come with a bumper to help protect the hood and grille.
Large 3-Gallon (11.4 Litre) Fuel Tank- Cut more grass and spend less time fueling up.
Two-Year Limited Warranty- Toro Lawn Tractors and GT2200 Garden Tractors are covered by a two-year limited consumer warranty.
Engine- KOHLER Twin Cylinder

Fuel Capacity- 3.0 gal (11.4 L)
Cutting Width- 50"
Blade Engagement- Electric PTO
Cruise Control- Standard
Cup Holder- Standard
Deck Design- 50 in 3 Blade
Engine Horsepower- 25 hp 725cc
Engine Construction- OHV Twin Cylinder Cast Iron Sleeve Full Pressure Lube With Filter
Front Axle Construction- Cast Iron
Front Bumper- Standard

Ground Speed- 0 - 6.4 mph Forward / 0-2.5 mph Reverse
Height- 41"
Height of Cut- 1.5" (3.8 cm) - 4" (10.2 cm)
Horsepower- 22 hp (16.4 kw)* 725cc
Hour Meter- Standard
Ignition- Electric Keystart
Key Choice System- Standard
Lighting- Headlights Standard
Seat- High Back, 6 in (15.2 cm) of Adjustment
Tires- 16 in x 6.50 in Front / 23 in x 9.5 in Rear
Transmission- Heavy Duty Hydrostatic Transmission
Turning Radius- 18 in

Washout Port- Optional

Warranty- 2-Year Limited
Some companies offer lower prices only to make up for it with hidden shipping charges.
At Mower Source we believe the purchase process should be simple. That's why every product we sell ships for free! Many companies charge extra for shipping insurance, not at Mower Source. Shipping insurance is included with every order we ship.
Not only is shipping free, its fast! Mower Source has partnered with some of the quickest and most reliable companies in the industry.
All products under 150 lbs - ship via FedEx Ground.

All products over 150 lbs - ship via FedEx Freight.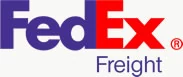 All RESIDENTIAL Freight Shipments will receive a phone call from the trucking company to schedule delivery.
Lift Gate Service is recommended - for all residential freight items where a customer does not have access to a loading dock or fork lift.. This service is offered at only $50.00. That's right; your mower will be safely lowered to the ground for you.
All mowers ordered by 1pm CST. Will ship the same day- Anything later will ship the next business day.
All orders can be tracked through your Mower Source account.
All products are shipped FREE to any location in the lower 48 states.