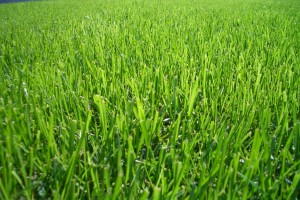 Want a lawn with more curb appeal? How you handle grass clippings affects the appearance and health of your lawn. Here are some tips on figuring out when you should bag grass clippings and when you should mulch.
When to mulch
If the grass is always greener on the other side, it might be because your neighbor is mulching instead of bagging. In most cases, mulching is a better idea than bagging, because the grass clippings act as fertilizer for your lawn and help it retain the moisture it needs to stay lush and healthy.
Worried about the appearance of your lawn by letting the grass clippings sit? Buy a mulching mower that cuts and re-cuts the grass clippings until they are barely noticeable, then forces the clippings deep into the lawn, where no one will notice them. You'll get the best of both worlds: a clean-looking lawn and the nourishment your grass needs to keep it green.
Handled properly, mulching can:
Make your lawn healthier by serving as fertilizer and helping your lawn retain moisture.
Save time on mowing, since you don't have to stop and empty the mower bag.
Save money on lawn care—both on grass clipping disposal and because you won't need to use as much fertilizer.
The key to avoid thatch buildup when leaving the grass clippings is to only cut the lawn no more than 1/3 of the blade at a time. Smaller mulching pieces will decompose rapidly, nourishing your lawn rather than causing problems.
When to bag
If by chance the grass has grown too long and you need to cut more than a 1/3 of the blade, that's when bagging comes in handy.
Large clumps of grass clippings look bad—not to mention the fact that they can smother your lawn if they're not raked evenly over the surface. So if you've been gone on vacation for a couple of weeks and come home to an overgrown lawn, bagging is a good option at that stage.
A bagging kit is also the best option if you want a pristine, manicured lawn without any mulch or grass clippings. By fertilizing your lawn, you can keep it just as green and lush as you can with a mulching mower or mulching kit.
Mulching Mower Sale
Need a mulching mower or a mulching kit? Mower Source offers mulching mowers and mulching kits for Toro, Husqvarna, and Ariens mowers. Get free shipping when you purchase your mulching mower or mulching kit from MowerSource.com!