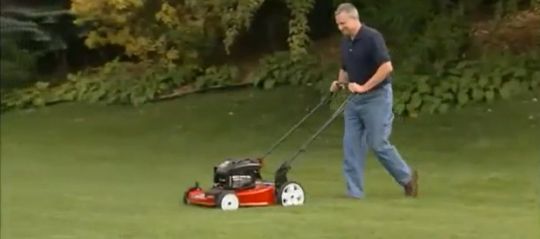 Your lawn's health and appearance is one of the first things people notice when they drive by your house or stop in for a visit. If you want your lawn to be as lush and green as possible, consider using a mulching mower rather than bagging to produce an even healthier and more attractive lawn.
Improve Your Lawn's Health
The mulching mower's blade cuts each piece of grass several times and deposits those small particles back into your lawn. Ohio State University reports that those particles decompose within hours and deliver important nutrients into your lawn. Those nutrients include water and nitrogen.
Water is obviously an important need for any lawn's health. Because each blade of grass contains up to 80 percent water, mulching it back into your lawn ensures your yard receives the valuable liquid nutrition it needs.
Nitrogen also nourishes your lawn. It's a main ingredient in most commercial fertilizers. So, instead of tossing clippings into the recycling bin, burn pile or trash can, use them and their valuable nitrogen to deliver nourishment to your lawn every week.
In addition to water and nitrogen, mulched grass clippings contain other invaluable additives that keep your lawn healthy. These additives include calcium, iron, magnesium phosphorous and potassium. Each of these nutrients contributes to your lawn's vibrant health and lush, green appearance.
Improve Your Lawn's Appearance
A manicured lawn definitely looks neat. You don't need to cut the grass super short, however, to achieve the appearance you want. Follow Cornell University's rule of thumb and cut no more than one-third of the grass blades at one time. This way, your lawn stays beautiful, and the grass blades are long enough to recover sufficiently from weather changes, insects or disease.
Mulching mowers give you a healthy, manicured lawn. Find the perfect mulching mower for your lawn when you shop at MowerSource.com. With free shipping on all mowers, you can save money while keeping your lawn nourished and lush all summer.
Resources:
http://ohioline.osu.edu/hyg-fact/1000/1191.html
http://www.gardening.cornell.edu/homegardening/sceneec8a.html