Unless you live in Southern California or the nice parts of Florida (in which case, empty the guest bedroom — Mower Source is moving in), then you have to deal with cold, yucky weather for much of the year. So when those gorgeous days of beautiful weather and tons of sun begin to arrive, it's tempting to soak them up as much as possible. But one of the downsides of having less ozone layer is you trade in good times for the possibility of skin cancer, so read up on what Mower Source has to say about protecting yourself.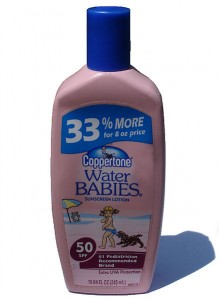 Dab On a Little Sunscreen
This is both the most obvious and overlooked tip out there. By applying sunscreen, you're literally creating a barrier between your skin and the sun's damaging rays. And if you don't like getting your hands goopy or applying in those hard-to-reach areas, invest in spray sunscreen. Plus, you can get some really awesome scents and have some fun with it. Just make sure to apply regularly or after you've gotten sweaty/wet.
Designate Your Favorite Hat
There are certain places you just cannot wear that scruffy ballcap or weathered sombrero in public, but your backyard is once place where it's always okay. If you can't bear to throw out your precious college cap, you don't have to. Make it your lawn mowing hat instead, and your forehead and ears will thank you.
Shield Thine Eyes
You're only given one pair of eyes in this lifetime and surgeons haven't (yet) figured out a way to consistently transplant new eyes, so take care of the two you've got. Simplest way? Throw on a pair of UV-A/UV-B polarized sunglasses and be amazed at the difference they make. You shouldn't be squinting and holding your hand above your eyes, not with the proper eyewear. Tip: spend at least $30 for a quality pair and do away with the dollar store cheapies. Good shades will also protect extra areas of skin on your face that would otherwise be exposed.
Mow at the Right Times
The hottest part of the day, and the time of day when the sun's rays are most powerful (and lethal), is between 11am to 4pm. As the Earth rotates, this five-hour part of the day is when it's pointed most at the sun. You can't control the planet's rotation, but you can control when you're exposed to the sun. Bring out the lawn mower before or after this period to cut down on the sun's intensity. Bonus tip: mowing a couple hours before or after this period is healthiest for your lawn, too.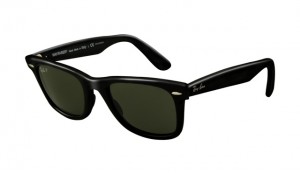 Get the Look Falsely
Our society values the look of tanned skin, and it's really hard to forgo that and stay pasty white when everyone else looks gorgeously bronzed. But there's no rule that says if you want to look like everyone else, you have to do it like everyone else. Let them achieve their tans in the sun while you do it safely with cream from a bottle. There are even brands out there that let you combine sun screen with fake tan, which is a win-win in our books.
Skin cancer's no fun, but we know something that is: stocking your shed with the best lawn mowing equipment available. And it also just so happens that we provide that! Take a look at our stock and see what matches your needs, and then enjoy no taxes (except in MN) and free shipping on whatever you order.